It´s always a great honour to have couples booking their wedding date according to our availability. We were in touch with Betânia for months before their venue was even chosen, but from the facebook chats and emails we exchanged we knew it was going to be a truly beautiful event. Our communication was made online as both Betânia and Fred lived at the time in Guiné Bissau working both on different projects: Fred at Environmental Protection and Betânia conducting a research of Sea Turtles. They met at the African country and their attraction was instant. They chose the beautiful rustic vineyard estate Quinta de sant´Ana as a ground for their wedding, and the event was a perfect reflection of their personalities: romantic, relaxed, fun, country and nature loving.
There were guests from France from Fred´s side, Angola from Betania´s and from nationals of other parts of the world the couple would meet along their professional career.
The ceremony took place at a hill overlooking the vineyards and the estate, where everyone had witnessed a truly heartfelt ceremony. Right before exchanging the vows and rings the couple made a symbolic act of watering a sprouting olive tree. The tree has for centuries symbolized an immortality, peace, fertility and a strength while a water is a symbol of purity, vitality and a life giving force. They believe that love has to be watered by respect, affection, faithfulness and understanding, and by this symbolic act they show their great commitment to each other. After the gorgeous ceremony, the newly wedded couple and the assembly were conducted by a brass band over to wine tasting, cocktail party with some dancing after which a dinner was served and a fabulous party was had concluded this truly beautiful event.
Thank you Betânia and Frédéric for having us as your photographers! We wish you lot´s of happiness of the world!

É sempre uma grande honra ter casais que reservam a data do casamento de acordo com a nossa agenda e disponibilidade. Estivemos em contato com Betânia por meses antes de o local do casamento ter sido escolhido, e pelos nossos primeiros contactos soubemos logo que este casamento seria inesquecível. Toda nossa comunicação foi feita on-line, pelo facto de que tanto a Betânia como o Fred viviam em Guiné Bissau onde trabalhavam em projectos diferentes: Fred na Conservação Ambiental e Betânia na pesquisa de tartarugas marinhas. Eles se conheceram neste país, e a atração foi instantânea. Para o seu casamento escolheram a linda  Quinta de Sant'Ana, e o evento foi um reflexo perfeito da personalidade deles: romântico, descontraído, divertido e inspirado em natureza. Haviam convidados de França do lado  de Fred, Angola do lado da Betânia e também de diversas partes do mundo. A cerimônia foi realizada em uma charmosa colina com vista para as vinhas da Quinta, onde todo mundo testemunhou uma cerimônia verdadeiramente bela e emotiva. Logo depois de trocar alianças e votos, o casal fez um ato simbólico de regar um pequeno ramo de oliveira. Esta árvore tem por séculos simbolizado a imortalidade, a paz, a fertilidade e a força, e a água pureza, vitalidade e força que gera vida. Os noivos acreditam que o amor tem que ser regado através de respeito, carinho, fidelidade e compreensão, e com este acto simbólico eles mostram o seu grande compromisso um pelo o outro. Após esta linda cerimônia os recém-casados e convidados foram conduzidos por uma banda de metais para o local do cocktail onde haviam danças e degustações de vinhos. E depois do jantar uma festa fabulosa concluiu este verdadeiramente belo evento.
Obrigado Betânia e Frédéric por ter-nos como seus fotógrafos! Desejando-lhe muito amor e felicidade!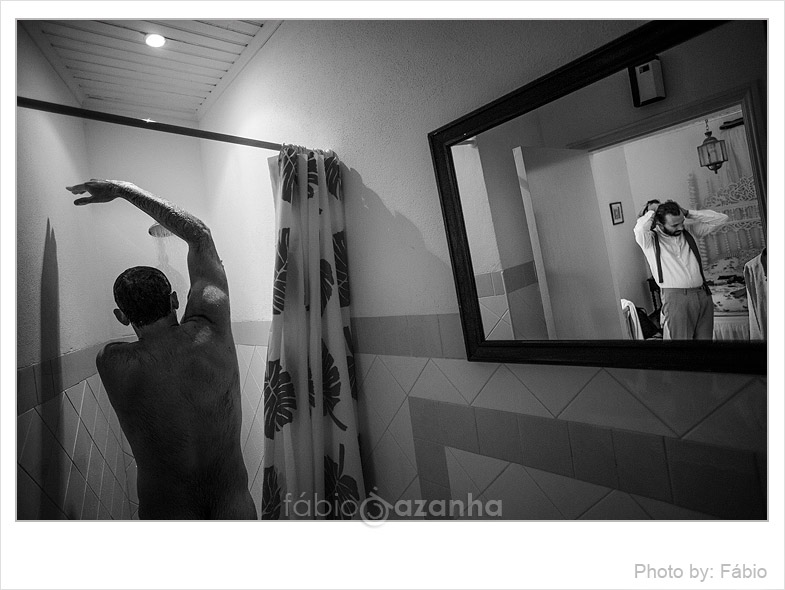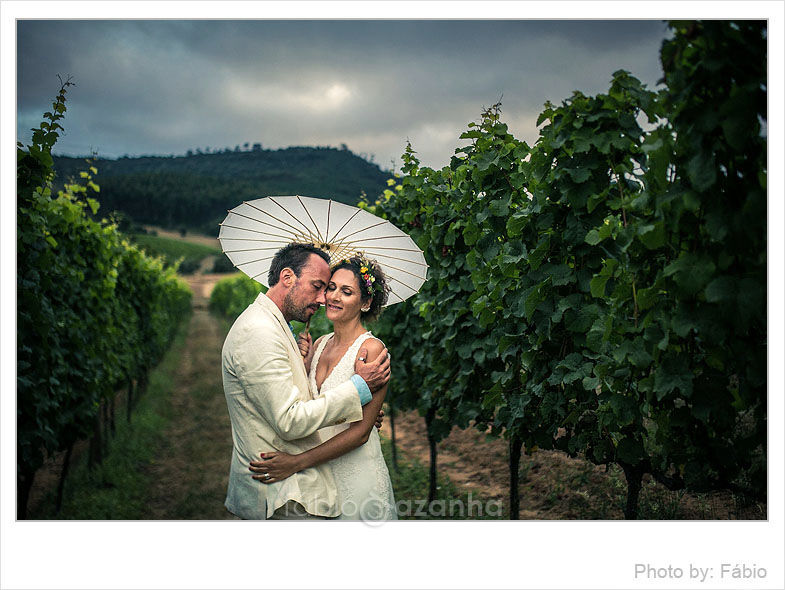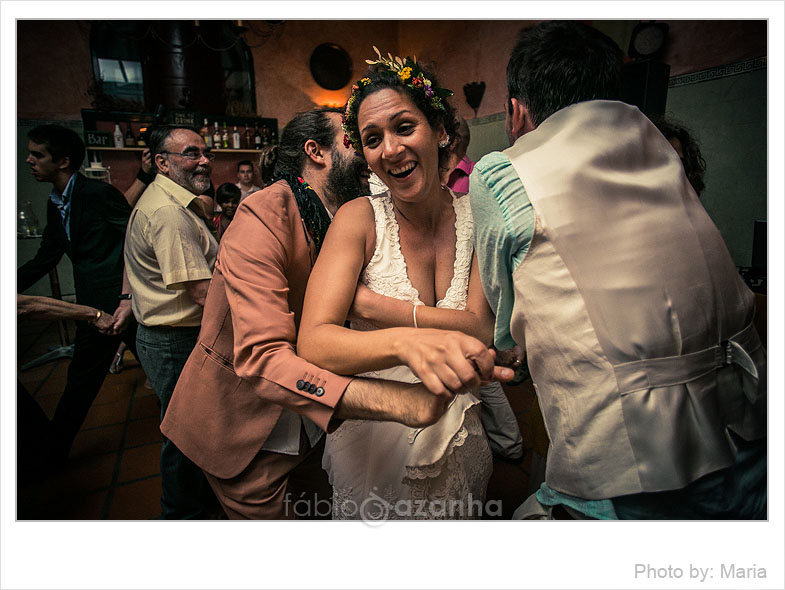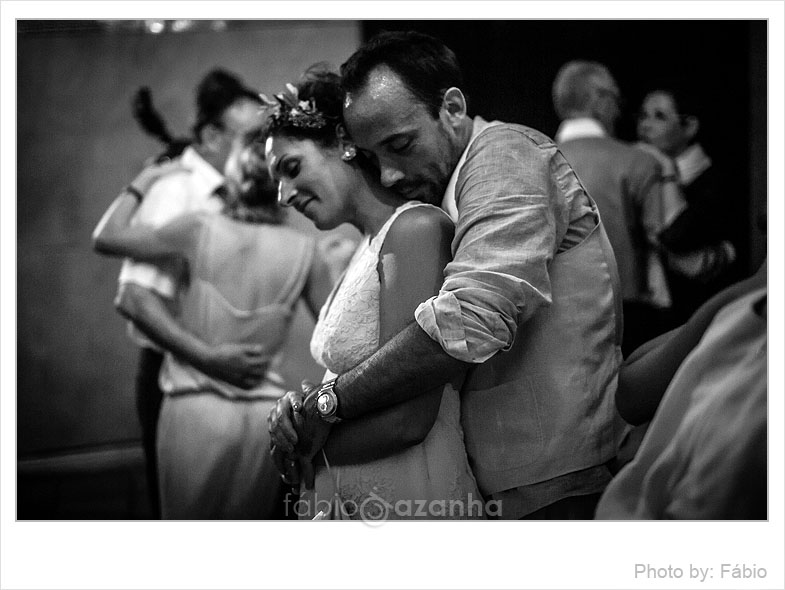 © todos direitos reservados.