We´re thrilled to present Julia and Franck and their gorgeous L´And wine resort wedding in the heart of Alentejo. We met this sweet couple personally only some weeks before the big day and all our prior contact was via email or skype, but from the very first email they´d sent us we were super excited for their elopement in the small town of Montemor o Novo. Julia is British and Franck is French and they both live and work in London. We had been full of admiration to them, as not only did they manage to organize their destination wedding by themselves and from abroad, but the big day preparations were marked by Franck´s changing of career path and Julia´s training for the 2014 London Marathon which she admirably completed. Kudos Julia!
Several months prior to this gorgeous destination wedding Franck proposed to Julia and they chose to wed at this beautiful venue spontaneously at one of their stays at the resort. Being a professional florist and working in a wedding industry, Julia had her own touch in the decoration and flower arrangements and the final result was stunning! After a touching ceremony, happy cocktail drinks and a dinner  filled with heartfelt speeches, a ladies´ quartet Four Femmes from the Themes that came all the way from London called everyone to the dance floor.
Beautiful day that was and we´re ever so thankful to the sweet newly weds for choosing us to document this gorgeous event! Congratulations dearest Julia and Franck!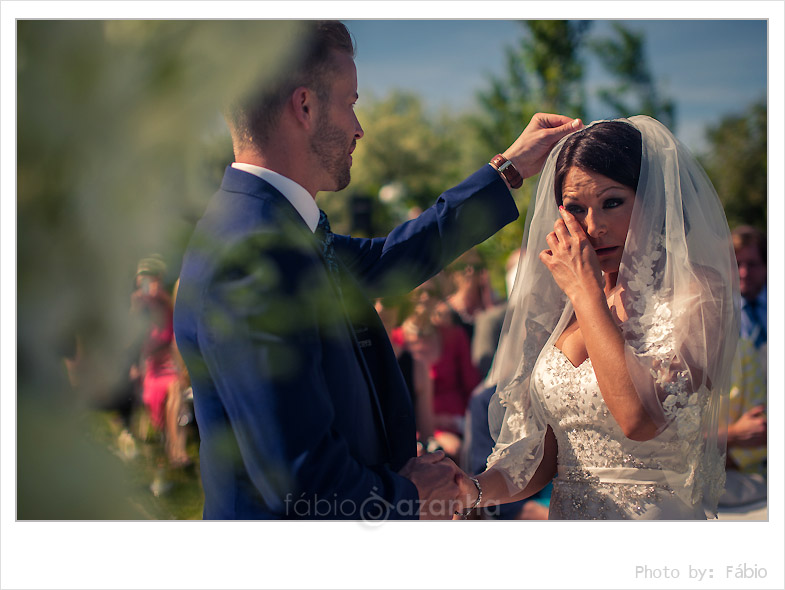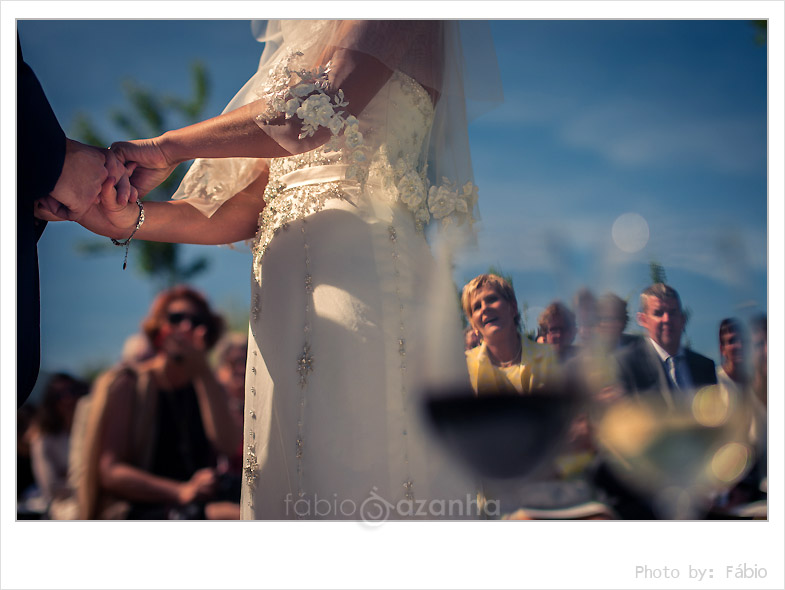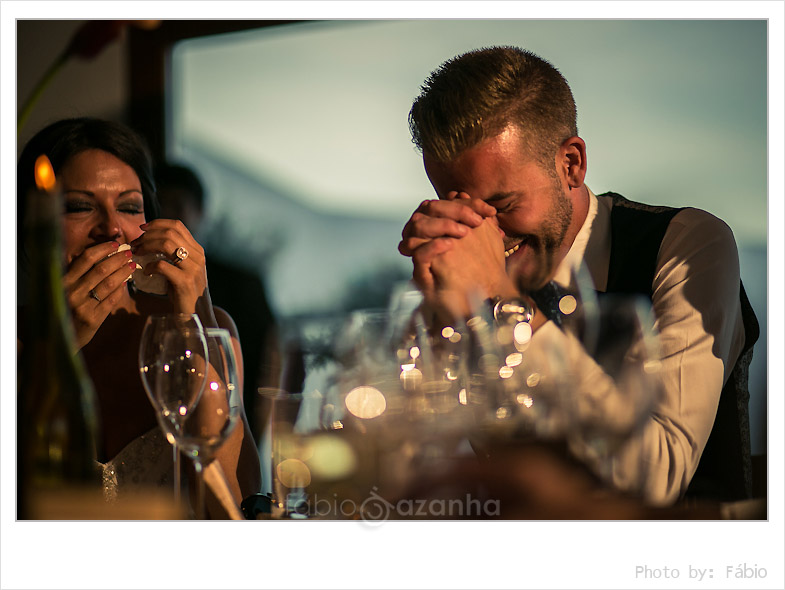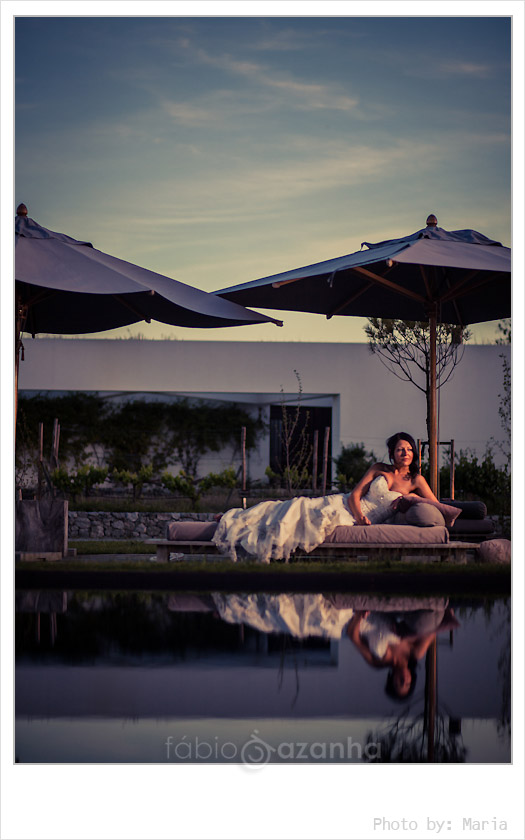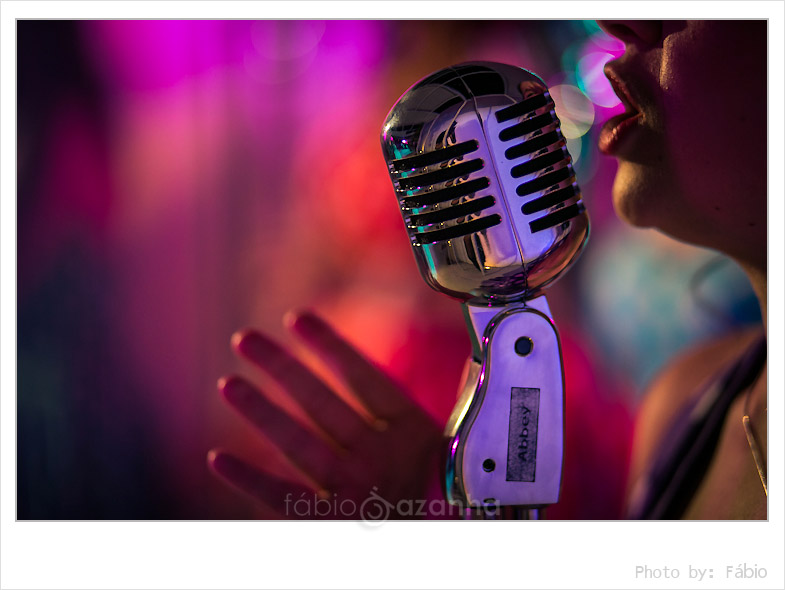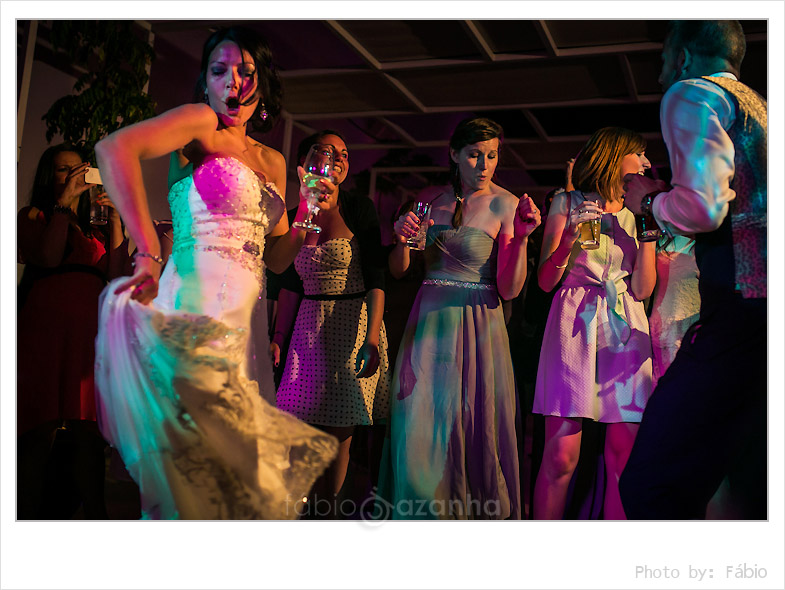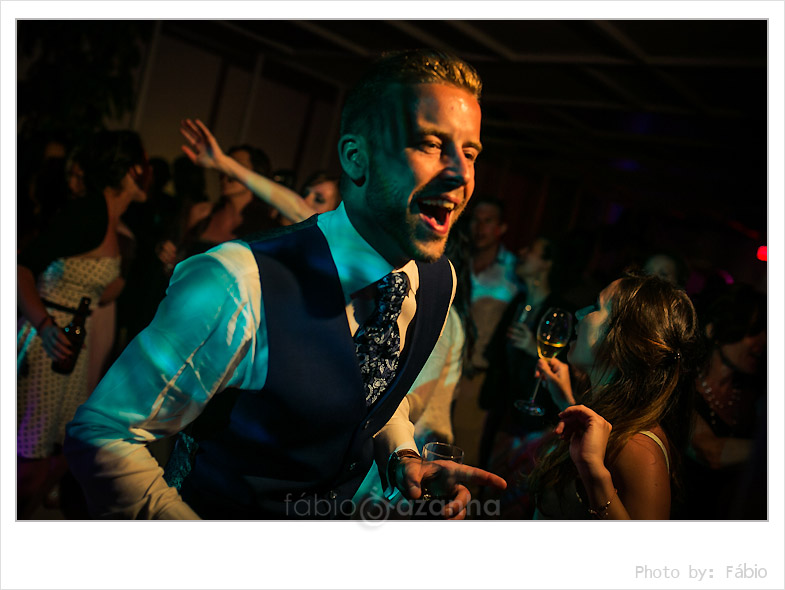 © todos direitos reservados.