Autumn; gorgeous, sun-kissed foliage; crisp air throughout the day and such an amazing couple as Catherine and Stephen, are perfect reminders of how much we love our profession. It was yet another destination wedding for us and it was extra special as just a couple of months earlier we photographed a wedding of one of Catherine´s best friends. The Ceremony took place in a village of Gradil and the reception was held close by, at Quinta de Sant´Ana which we thought a perfect choice as it represented the couple´s personalities combining the rustic characteristics of a vineyard with classic elegance and warmth.From the touching speeches, dancing and singing to a Swing band, to gathering by a bonfire – the evening was flawless. And being great cat lovers ourselves, it was priceless to see a tiny tribute paid to the fluffy creatures in a form of a wedding cake topper 🙂
Catherine and Stephen, it was a real treat to witness such a richness of affection between yourselves and your families. Thank you for that and for letting us document your beautiful day!
Outono, folhas douradas acariciadas pelo sol, ar fresco durante todo o dia e um casal incrível como  Catherine e Stephen, combinações perfeitas que nos fazem relembrar como adoramos esta profissão. Foi mais um Destination Wedding que teve um toque muito especial, pois a apenas um par de meses estivemos a fotografar o casamento de uma das melhores amigas de Catherine. A cerimónia aconteceu na vila de Gradil e a recepção foi realizada na Quinta de Sant'Ana. Local que consideramos uma escolha perfeita para a ocasião, pois o todo o espaço representou muito bem a personalidade do casal, com sua elegância clássica e um belíssimo vinhedo rústico e acolhedor. Toda a noite foi impecável! Desde os discursos comoventes até as danças ao som de uma simpática e animada banda de jazz, a culminar com um dia perfeito com os familiares e amigos reunidos ao redor de uma fogueira. Foi incrível!!! E como somos grandes amantes de gatos, adoramos ver a homenagem que os noivos fizeram à suas criaturinhas fofas colocando ao pé do boneco do bolo a imagem de seus dois felizes gatinhos. 😉
Catherine e Stephen, foi um grande prazer testemunhar a riqueza de afecto entre vós e as vossas famílias. Agradecemos imenso por nos deixar documentar o vosso lindo dia!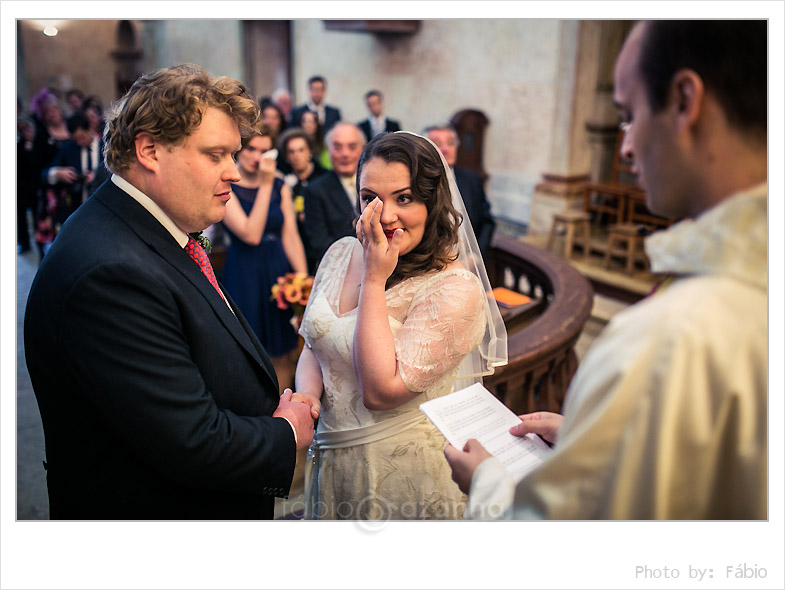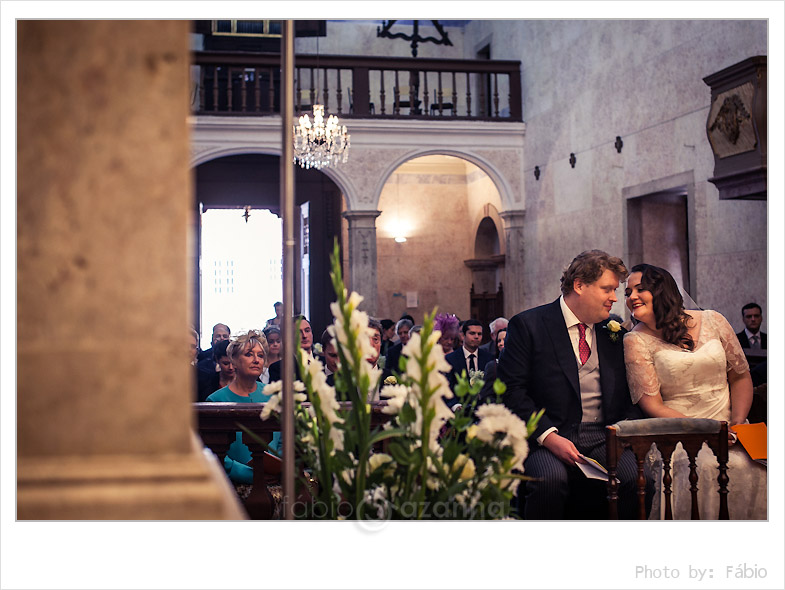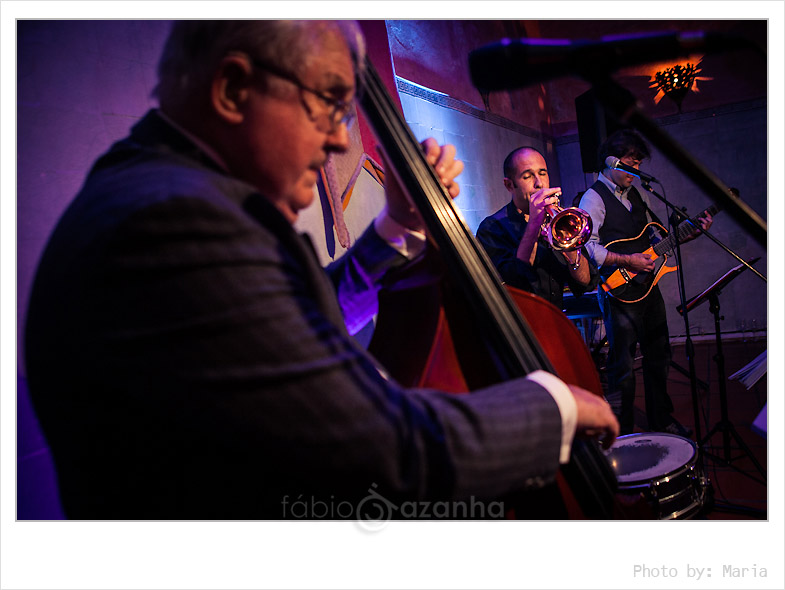 © todos direitos reservados.