We met Chiara and Vitor just some weeks before their big day, and we were thrilled to learn that their wedding would be held on the grounds of  the Lisbon Greenhouse. The living museum had recently gone through a thorough renovation, so we felt extra lucky to be photographing one of the first nuptials in this magic place. Chiara told  us that she had visited the conservatory some years before, and had been instantly smitten by it´s charm. And so were we. Small ponds connected by brooks,  great range of plants, waterfalls and sculptures make this botanic garden a temple of tranquility and a perfect venue to gather guests that came from many different parts of Europe, to witness a beautiful union between the couple. A fortune had it, that some weeks prior to the wedding Chiara had had an ankle accident which temporarily affected her mobility. But thanks to extensive physiotherapy and her strength of will,  she managed to have hers and Vitor´s big day the way she´d imagined and she looked beautiful in a dress which was handmade  by one of her friends and coloured with exotic Amazon plants.
Congratulations Chiara and Vitor! Thank you for having us to document those beautiful moments!  
Conhecemos a Chiara e o Vitor apenas algumas semanas antes do seu casamento,  e ficamos muito entusiasmandos ao saber que todo o evento iria ser realizado na Estufa fria de Lisboa. Recentemente este sítio passou por uma reforma completa, pelo que sentimos nos afortunados de poder fotografar um dos seus primeiros casamentos. Chiara disse-nos que tinha visitado a estufa alguns anos antes, e o encanto pelo charme do lugar foi instantâneo. Tanto como o nosso! Pequenos lagos ligados por riachos, grande variedade de plantas, cascatas e esculturas clássicas fazem deste jardim botânico um templo de tranquilidade, e um local perfeito para reunir convidados que vieram de diversas partes da Europa para testemunhar uma bela união entre o casal. A sorte queria que algumas semanas antes do casamento a Chiara teve um acidente no tornozelo que afetou temporariamente sua mobilidade. Mas, graças a sua força de vontade, e um pouco de fisioterapia, a noiva teve seu dia da maneira como sempre sonhou, e ela estava deslumbrante… em um vestido feito à mão por um de seus amigos.
Parabéns Chiara e Vitor! Obrigado por ter-nos confiado para documentar esses momentos lindos!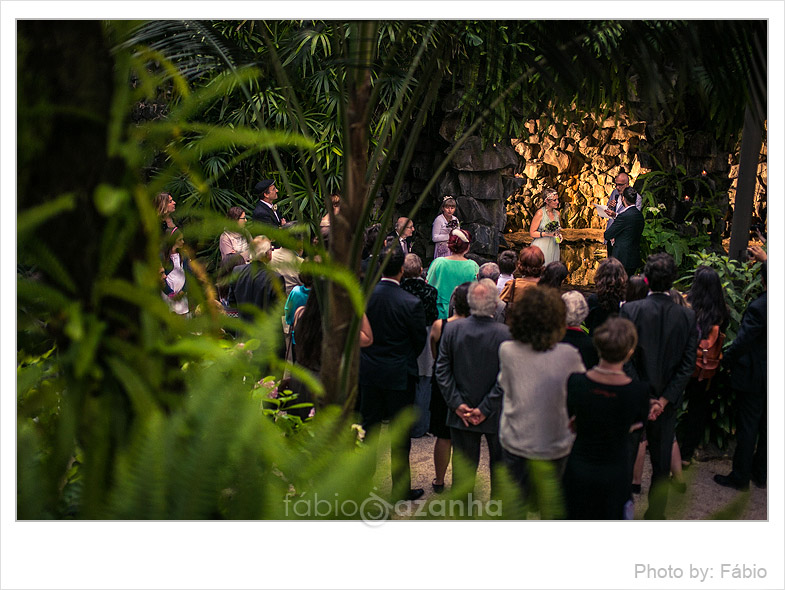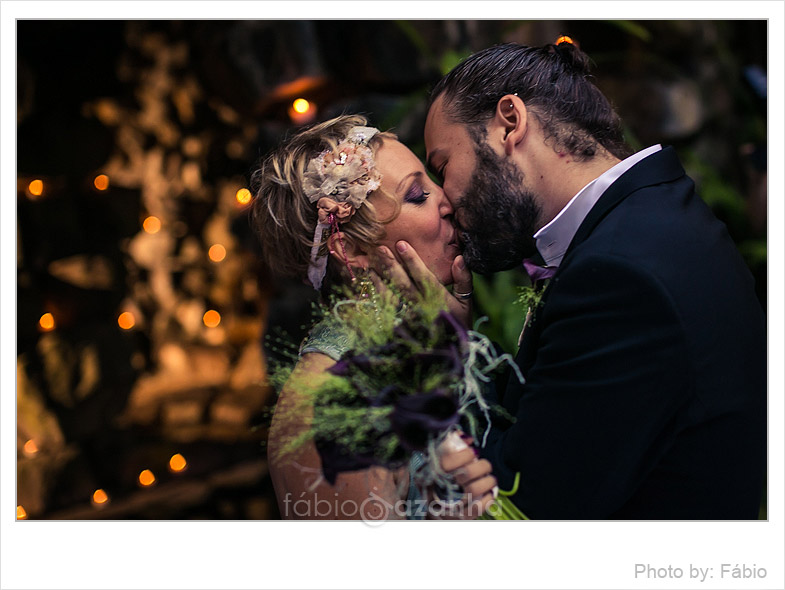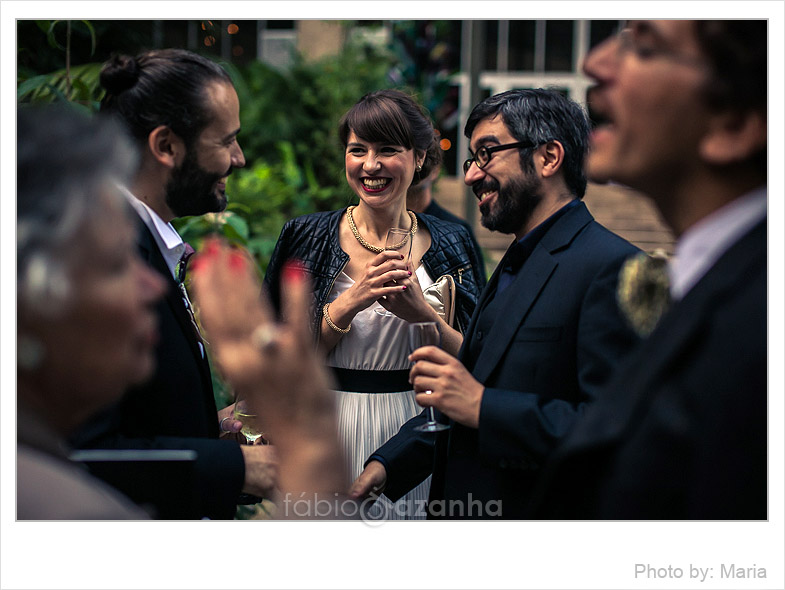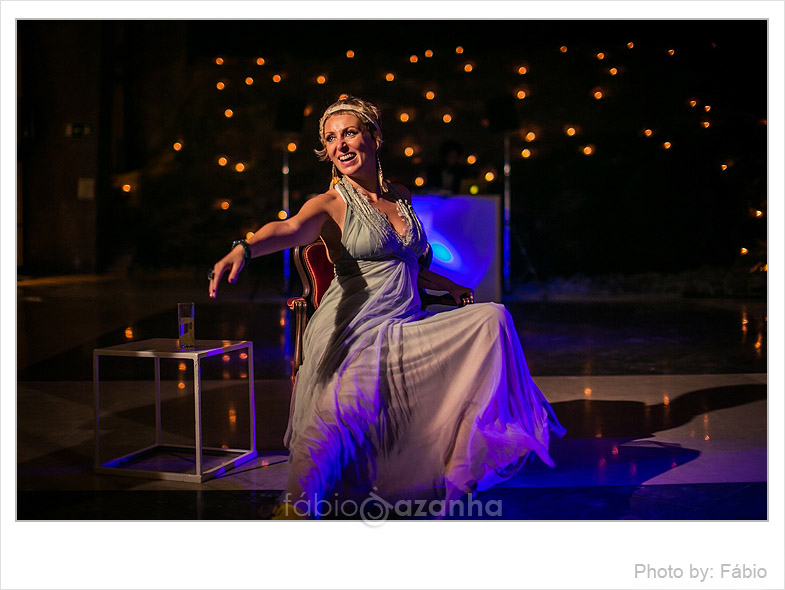 © todos direitos reservados.