It´s already been a week since our first post on  Cherry and Jason´s Florence Honeymoon photo session, and we know you´re going to love to see some more of this beautiful couple´s courting at the charming heart of Tuscany.
We had spent most of the day with this amazingly fun couple, and we dedicated the morning for the bride and groom session, while the afternoon was left for more casual shoot. When you choose to set off for Italy at the very peak of summer, you know you´re up for some heat blows, so after a good afternoon siesta we were back with our gear to explore the city, and get to know our adorable couple better.
Their story is pretty cute, as they were far from love from the first sight  the time they met each other 🙂 Cherry had a short hair, Jason thought too tomboyish, while he was perceived as arrogant and aloof by his future wife. The Cupid had them wait some months, until they started working together and slowly, but steadily falling in love with one another. As we listened to them sharing their story, we couldn´t help but noticing how dear they are to one another. Their eyes spoke much more then their words. What impressed us more is how despite differences of character, how they beautifully complement each other.
After a fun bike ride, we went to venture some local markets in search for some bargain tie or belt. Local souvenir and jewellery shop hadn´t been left unattended either 🙂
At a sunset we set off back to Ponte Veccio to catch this perfectly warm summer evening light reflecting on the Arno River. And our last frames were captured at a merry go round at the Piazza della Republica. And at this point we would have been pretty sad to let the couple go, had we not have arranged another session in Cinque Terre the very next day 🙂 Stay tuned for some gorgeous shots right at the heart of the Italian Riviera!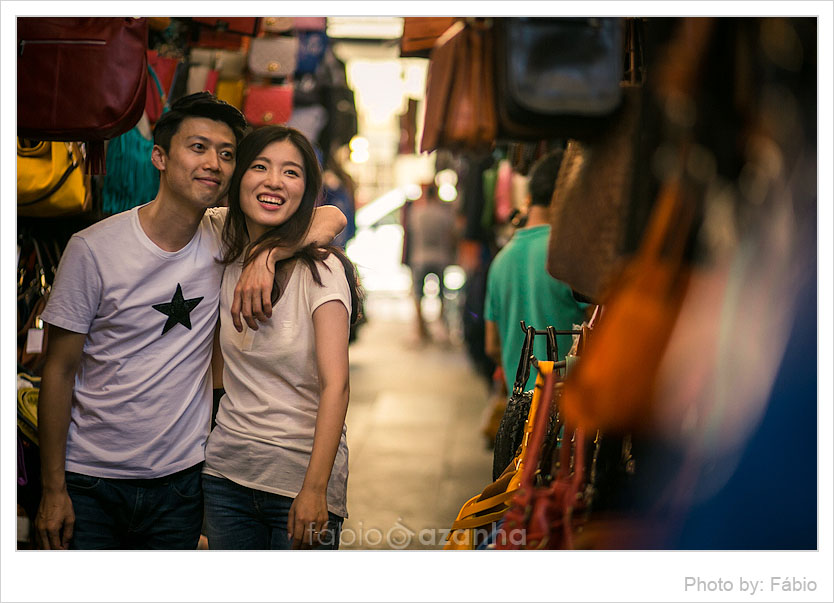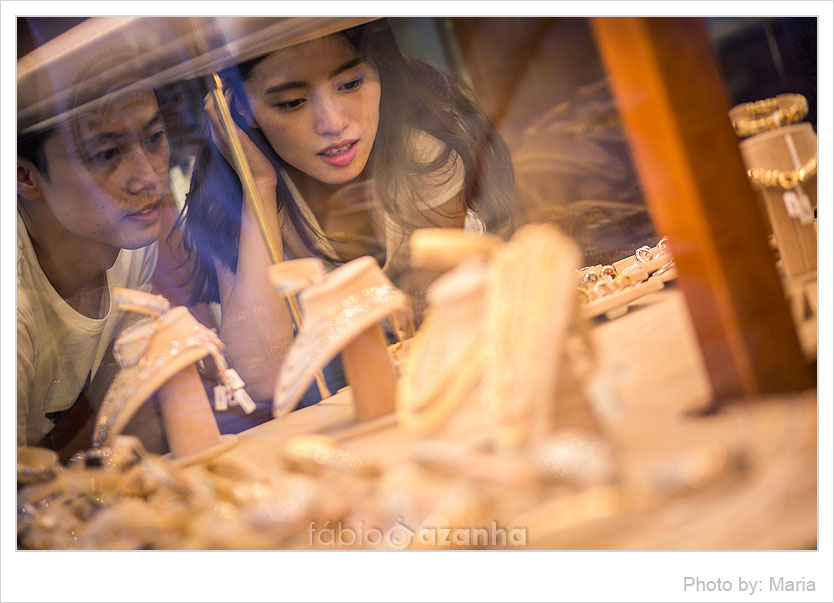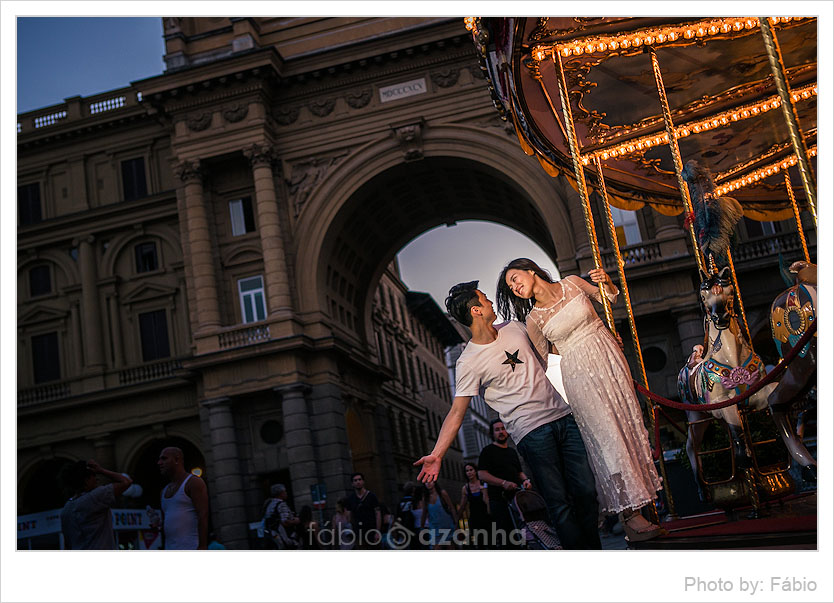 © Copyright