We are thrilled to present you  Cherry and Jason, beautiful, smart and fun couple with hearts of the most precious stone. We met them just few months before their planned honeymoon in Europe, and although our initial contact was solely via emails,  we fell in love instantly with their subtle, yet lively and fun personalities. They both live and work in Beijing, and it was their first ever visit to the Old Continent, which made us extra honoured to be chosen as their honeymoon photographers on some of their Italy trips.
After visiting Milan, their next stop was Tuscany, in the very birthplace of Renaissance, beautiful city of Florence. It was also our first visit to the charming city of Michelangelo, and just as our adorable newly weds, we were in utter awe with it´s charm, beauty and  history and art pulsating through its medieval, cobblestoned streets. Early morning start on this gorgeous August day, had guaranteed us the best light and tourist free streets, and Ponte Vecchio and The Uffizi Gallery Museum had obviously been our main focus, where Cherry and Jason brought their wedding attire. The adorable couple never faltered in good spirits, energy,  even at the early hour,  great disposition and fun ideas. It´s amazing how with some people you just "click" right from the second you meet them, and with Cherry and Jason we just hit it off straightaway which made the whole photography experience the more special and unforgettable!
Stay tuned, as more highlights of the Florence honeymoon is still to come!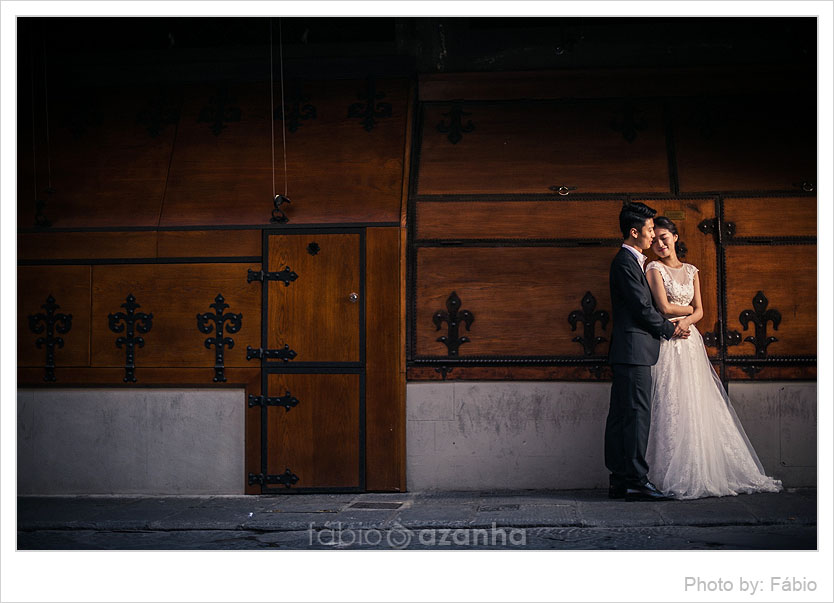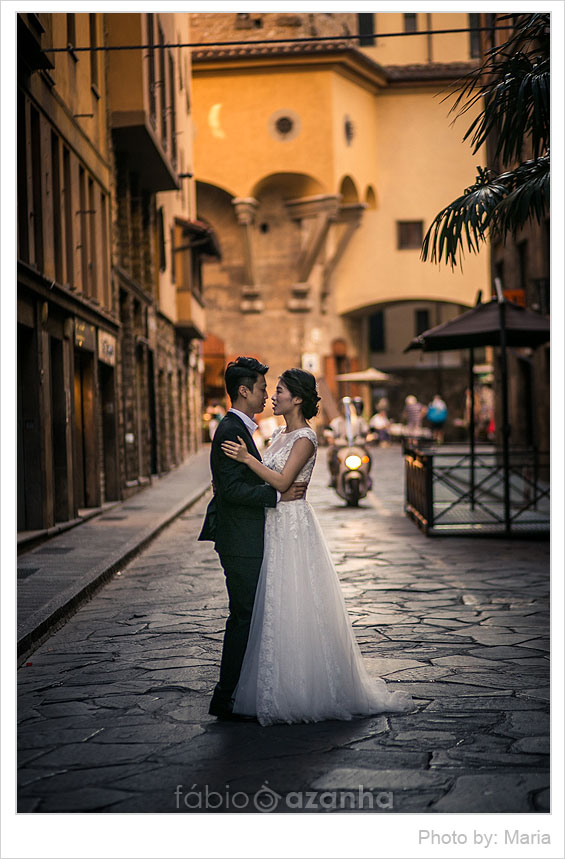 © Copyright